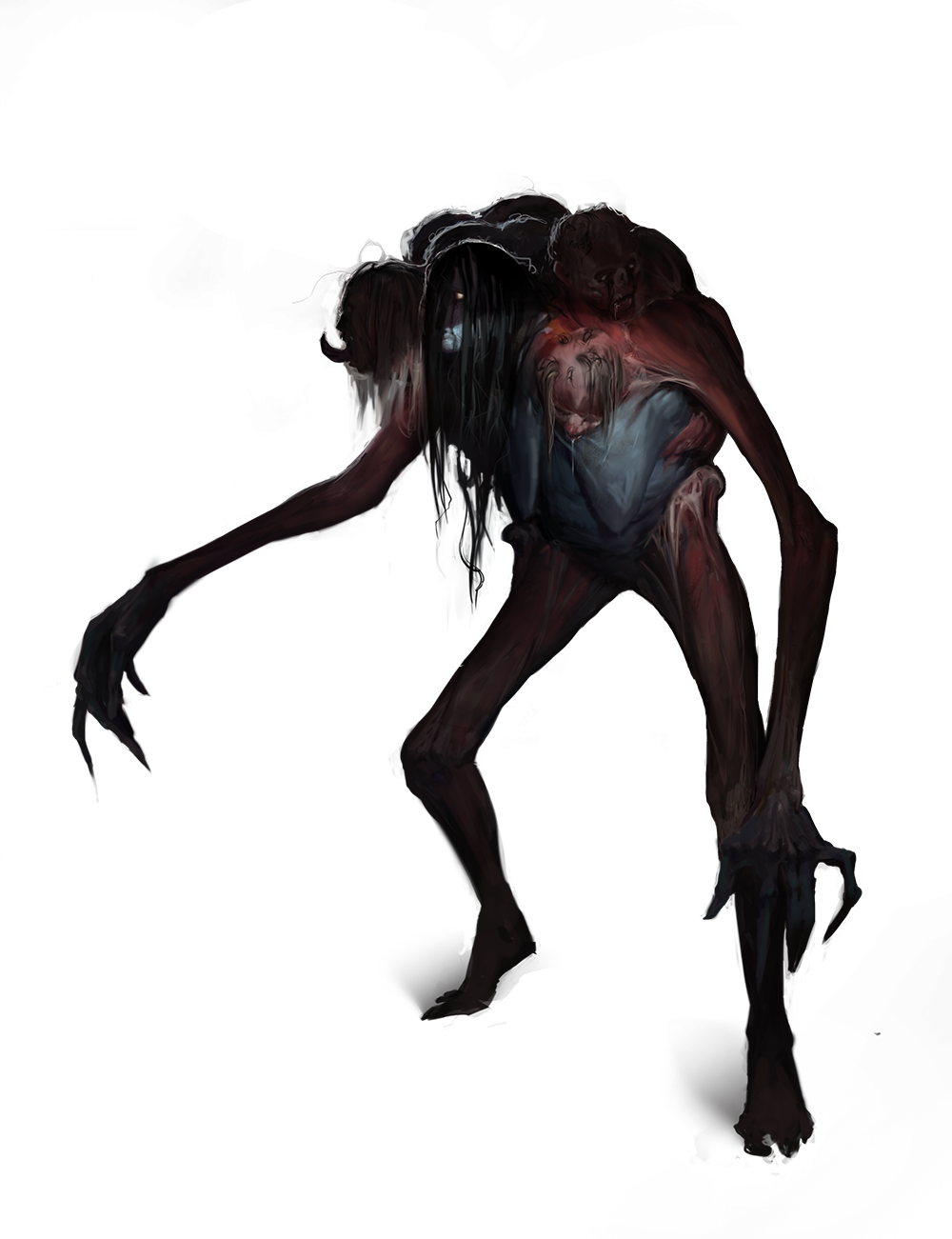 CUR
BRUTE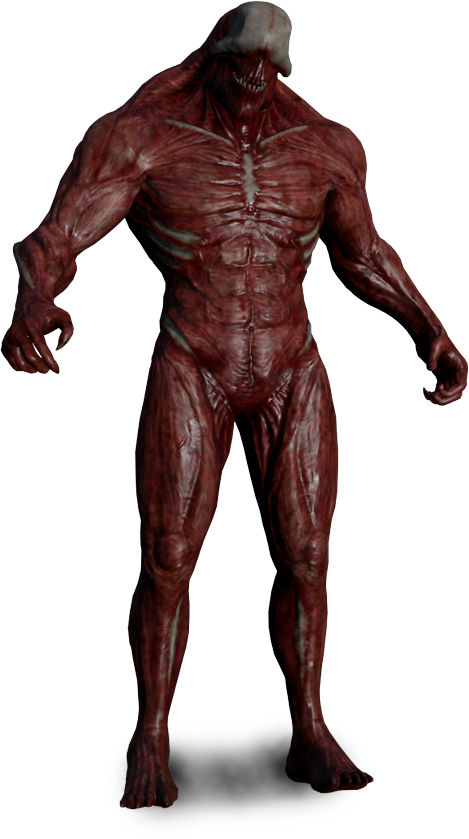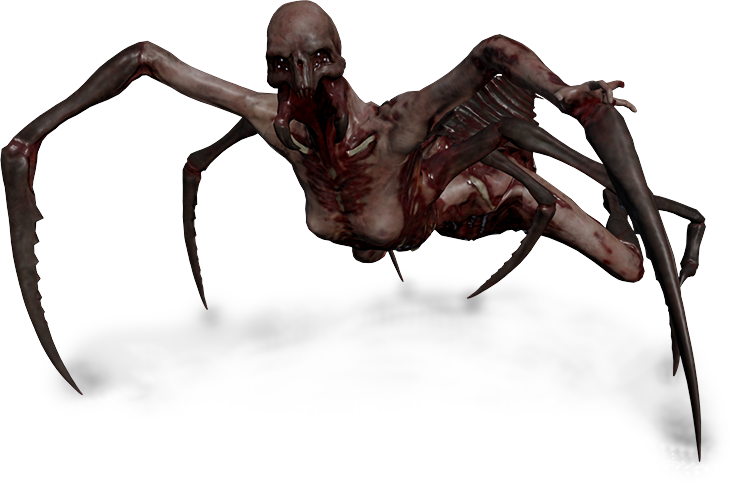 ARACHNA
MATRIARCH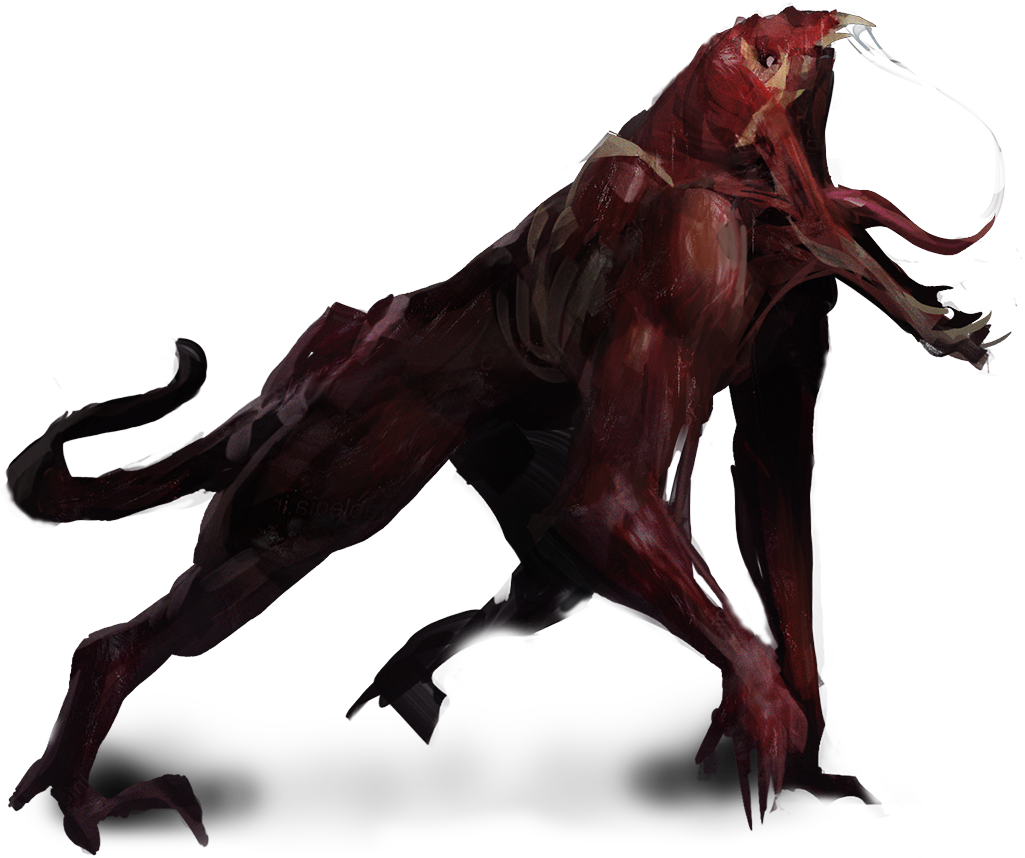 TENDRIN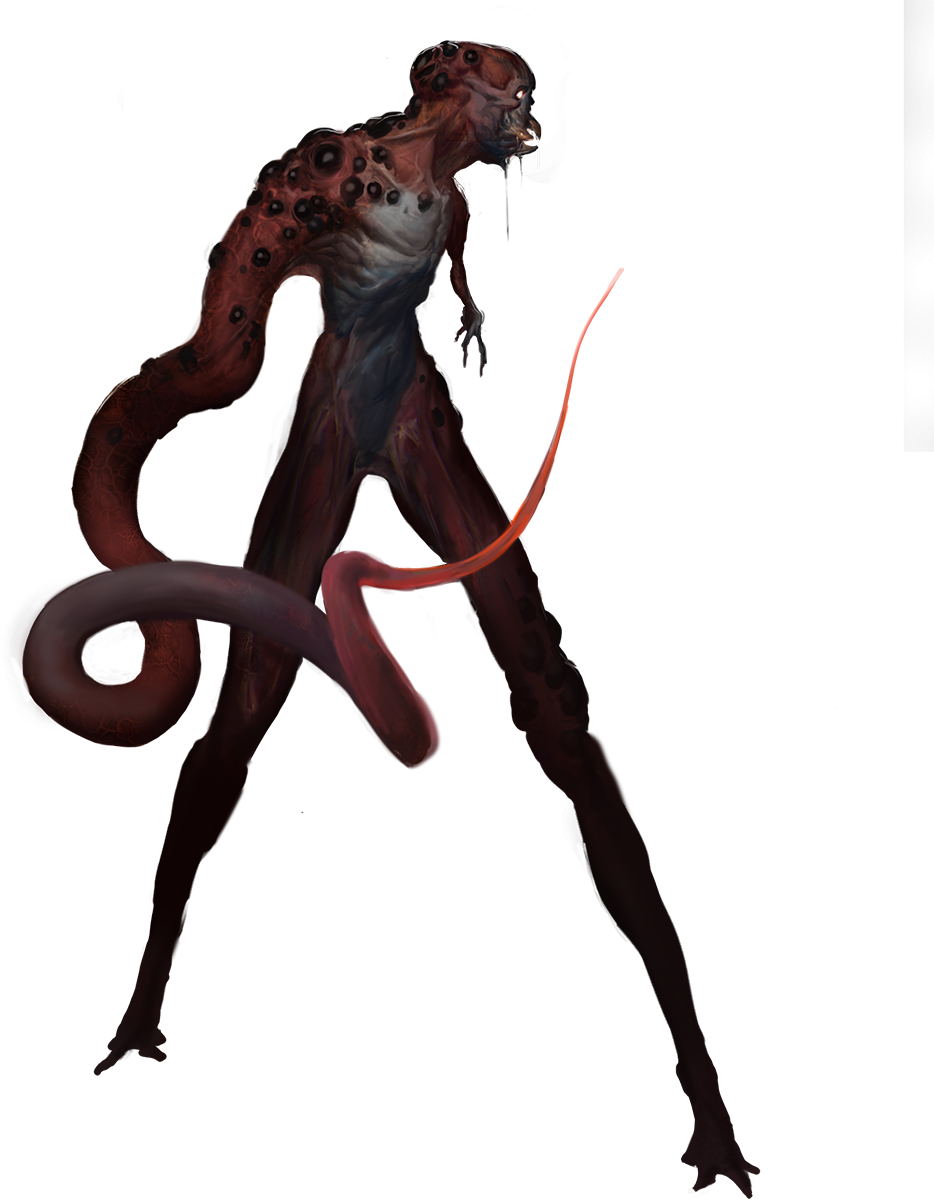 The mutation of the Gamma Strain affects individuals differently. Whereas the majority of the infected populous succumbs to the rapid progression of the mutation, others have been genetically altered, thus creating the Gamma Prime. These subjects have varying abilities and skills, and have been classified as mutants. Presently there are a total of five genetic anomalies, however there have been rumors of more.
ABILITIES:
Infect
Tentacle Grab / Pull In / Strangle
Swipe
Spores
Tendrin, otherwise know as "Octoboy" or "Reacher" has two long undulating tentacles or tendrils protruding from his arms that are used to entangle or otherwise impede his prey. Variations of Tendrin subjects have been spotted, with some having the ability to transmit the infection of the Gamma Strain mutation faster, paralyze their victims with an injection or strangle their victims, and pull them closer.
ABILITIES:
Can disarm traps.
Camouflage ability.
Can send out small spider "drones" to detect Survivors.
Web (constrict movement)
Spit
Puss Sacks (that explode on impact, emitting a noxious cloud)
Arachna, A.K.A. "Lurker" or "Spider Lady" is a petite specimen that tends to move on all fours. She has a larger jaw which she uses to bite with. Her spider like characteristics are used to cling to walls and ceilings and jump on unsuspecting Survivors. Additionally, she has a chameleon-like ability which allows her to avoid detection.
ABILITIES:
Can break down defenses faster.
Can knock players down.
Can break down reinforced surfaces.
Can crush limbs leaving Survivors temporarily crippled.
Can cause DREAD. Dread is an AOE (area of effect) skill. Brute lets out a deep guttural scream, and any survivor that is in the AOE must make a savings roll or be effected by Dread. Dread makes the survivors hands shaky and gives them tunnel vision.
RAGE: When Brute takes damage, he becomes enraged, and is more powerful, and faster.
Brute is the largest, and slowest of the Gamma Prime. Its strengths lies in its ability to break down reinforced surfaces and barricades. Its attack build up takes longer compared to other Gamma Primes', which occasionally allows Survivors to avoid his initial attack.
Brute relies on sensing fear, and is able to locate Survivors through his keen sense of smell.
ABILITIES:
Can sense trails (of where Survivors have been).
Can pounce horizontally and vertically.
Can "mark territory" effectively calling the horde to his location.
Can utilize LOCK JAW, which allows it to bite its victim and hold on.
Cur relies heavily on his sense of smell, and can track victims. He is also very agile, allowing him to sneak up on Survivors. His hunkered down appearance makes him harder to hit and spot.
ABILITIES:
Can throw her voice to confuse survivors (range: 20m).
Can heal other Gamma Primes with puke.
Can throw larvae, which explode upon impact and engulf the Survivor in a swarm of flies that impede movement and vision.
Can lay a rat spawn location.
Can control the horde in a certain area.
Can embody zombie AI at will and see through their eyes.
Can embody rat at will.
Can disrupt the compass for the Survivors (orientation)
Ping Survivors that are within 10 meters of all active Zombie AI on the map. Ping lasts for 10 seconds.
Matriarch is physically the weakest of the Gamma Primes, having less hit points and causing less damage. However her skills lie in the ability to control the zombie horde in a number of ways.