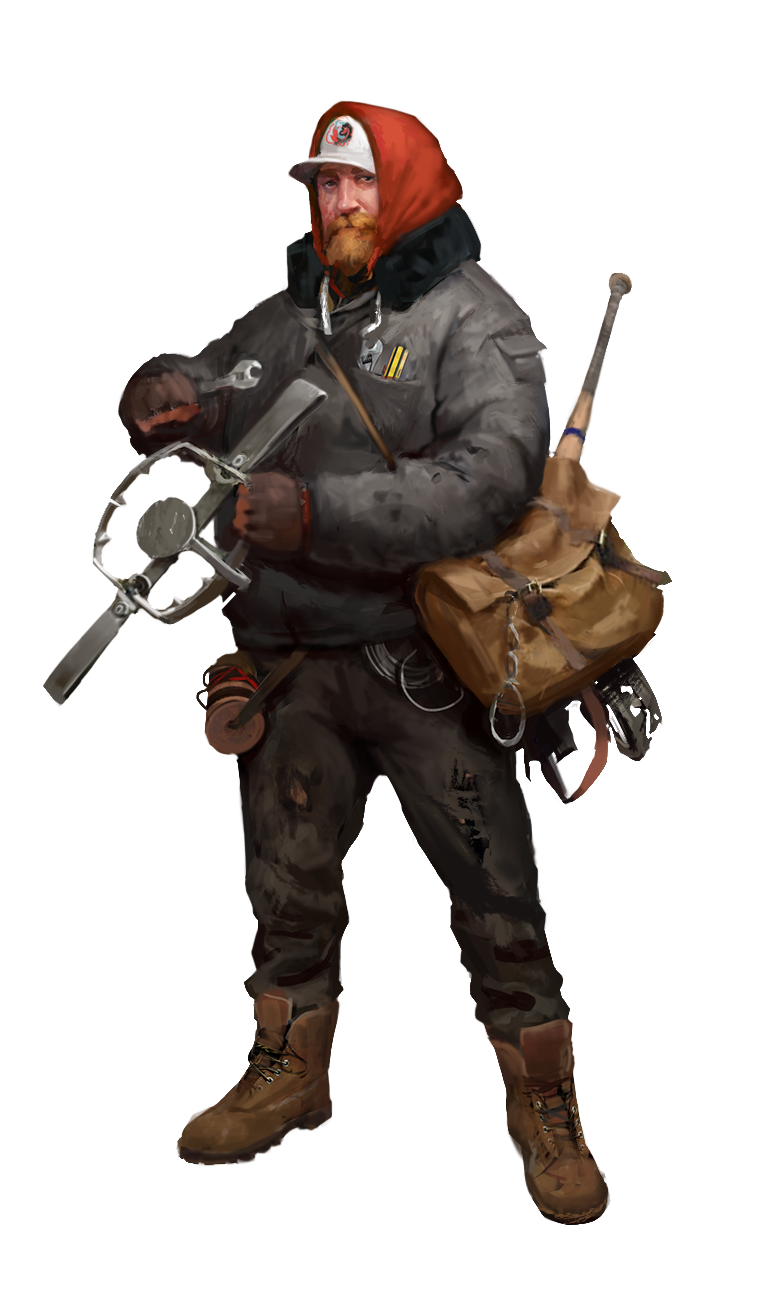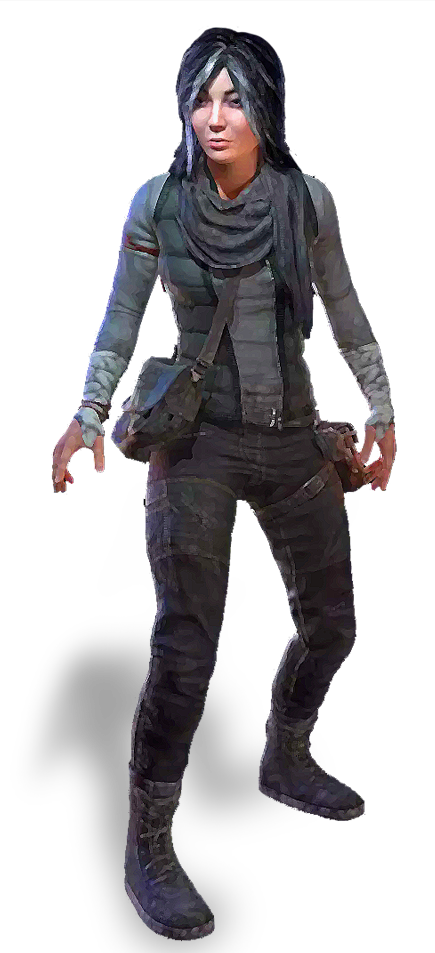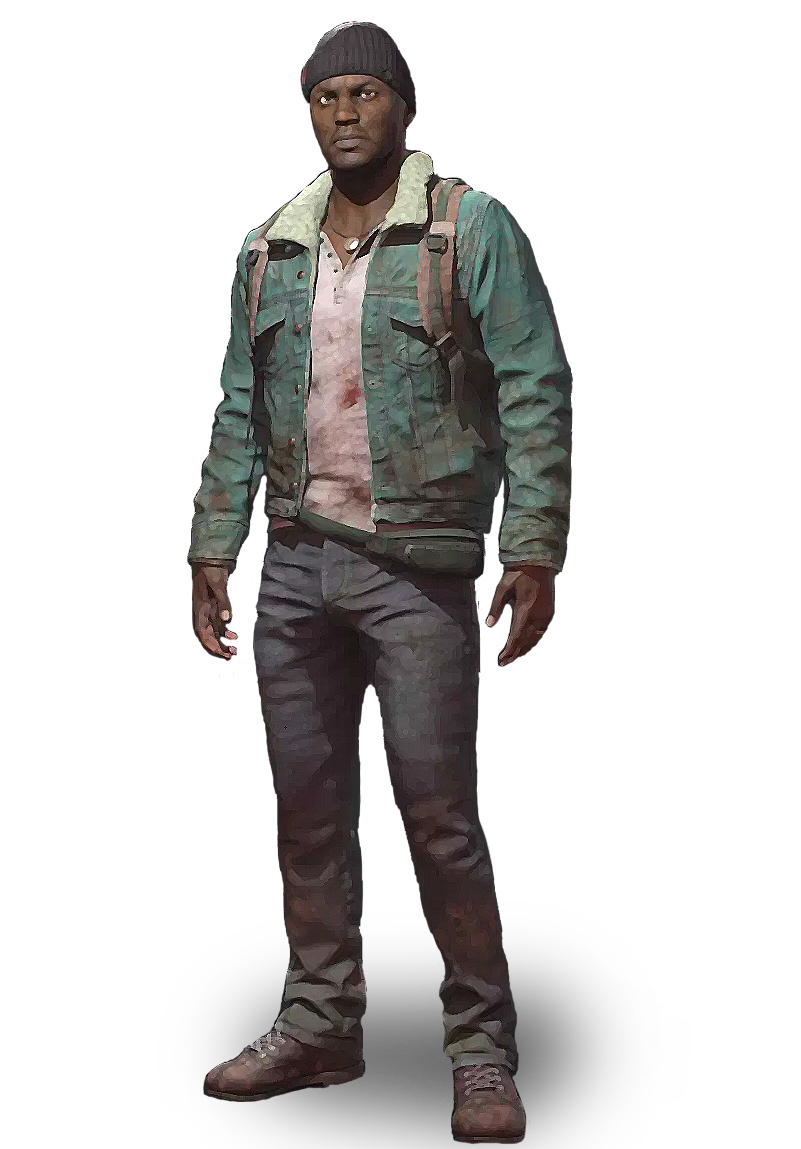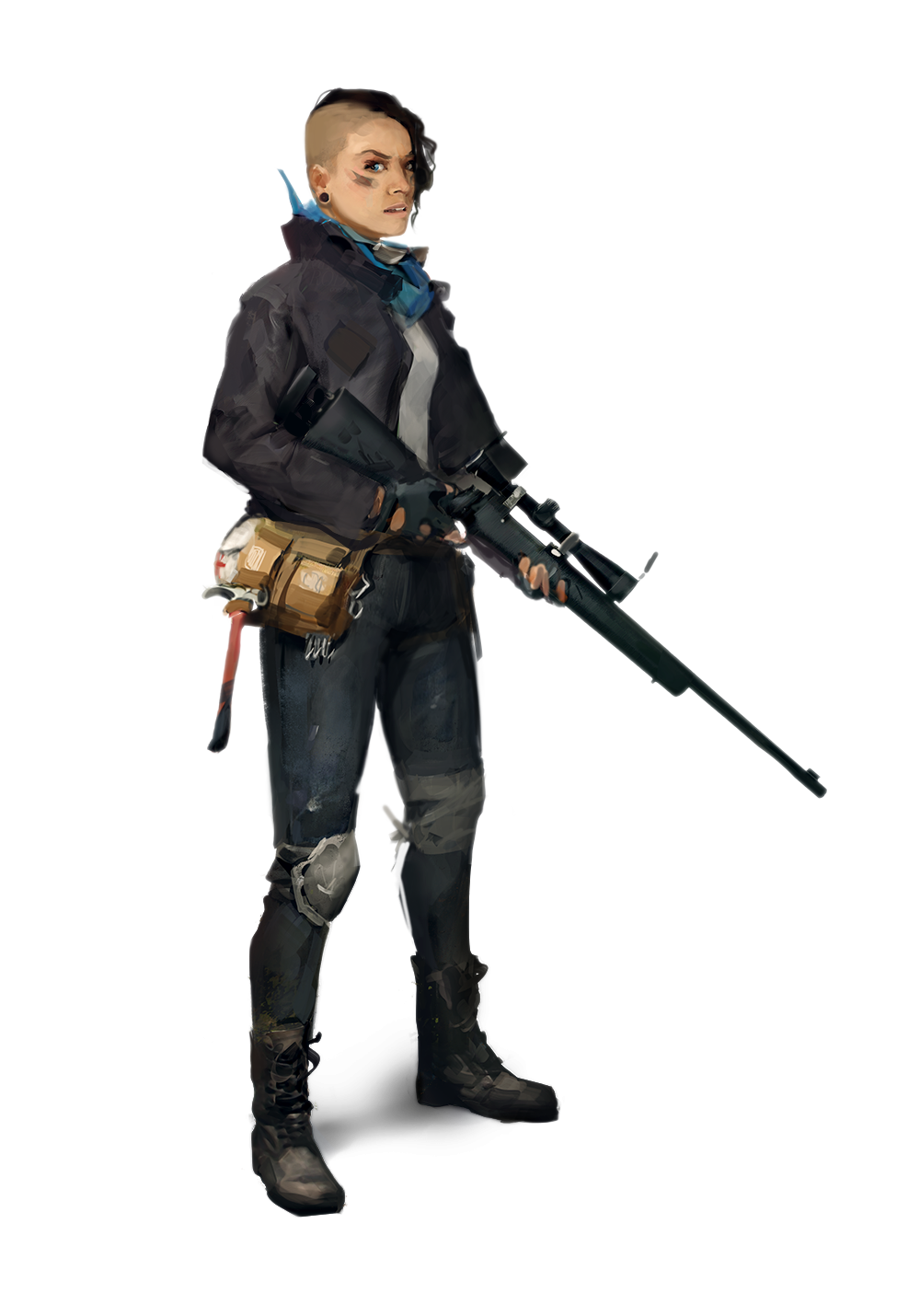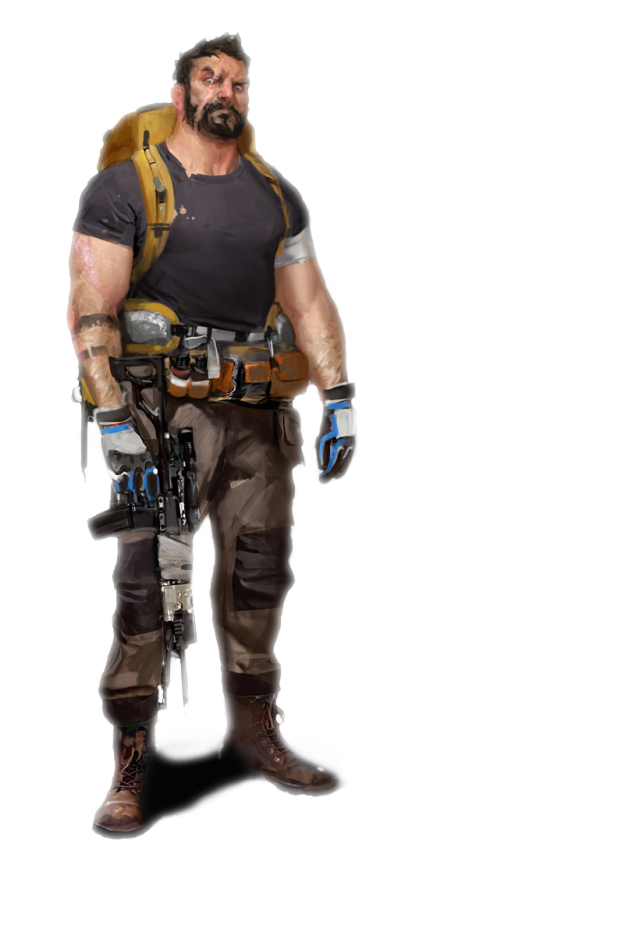 SPARTAN
PICKET
KNOX
HOLLIDAY
TINKER
The Survivors are, as the name suggests, people who survived the onslaught of the zombies (so far) and did not get their shot of Vyal's Gamma Strain Vaccine – for whatever reason. Some might have simply missed it or couldn't afford it.
But they all try to secure a place for themselves safe from the horde – by either securing areas or fight off the infected. They can make use of all of the environment around them – like barring doors, using improvised traps, and finding and using weapons.
The challenge in playing a survivor is in the limited amount of supplies/weapons/ammo so they will need to make a choice: Will they help each other or will they try to survive by themselves?
NAME: Thomas 'Spartan' LeBlanc
DOB: 07/18/1985
PLACE OF BIRTH: Chicoutimi, Quebec
ROLE: Meet your friendly neighborhood brick wall. Although, friendly might be an exaggeration. Spartan might be wearing Kevlar, or that might just be his chest hair, stopping bullets like they were popcorn. Always found at the forefront of any battle, guns blazing, Spartan increases the lifespan of any team by ten folds. He is your first, second and third line of defense, and if you're not behind him, you're probably already dead.
BIO: In his small, French-Canadian home town, Thomas was known to be a little eccentric. It was highly rumored that even the Canadian army has politely refused him entry. This had not stopped Spartan from throwing himself into military inspired training from morning to evenings, every day of the week. Except Sundays, when he attended temple and visited his bubbe at the local nursing home. His life changed quite a bit after moving to Toronto, where he found an equally eccentric man, fell in love, and married. Together they had five dogs and a house with more weapons than the police department next door.
When shit hit the fan during the zombie uprising, Spartan lost everything. His entire existence is now dedicated to the eradication of the Gamma Prime species.
PERSONAL MOTTO: "I'll give up when I'm dead."
PRIMARY
AZ-15
AK-A7
Nectar Wombat
NAME: Robert 'Knox' Tandy
DOB: 12/08/1984
PLACE OF BIRTH: Baltimore, MD

ROLE: If you're planning to survive for more than a few minutes in this mess, you better keep Knox close by. He will have those windows and doors boarded up in no time, and it's best not to ask where he hides all those planks. He prefers working with his hands, and has a dislike for firearms – he prefers feeling the zombie's head cracking under his hammer. Besides being handy with nails, Knox has a good understanding of trap mechanisms and homemade explosives. Did he learn that at university? He just might have.
BIO: Robert had not really planned on doing anything with his life, why should he? The government hated his people, the police were against them, their school system was a half ass attempt to keep kids off the street, and no one seemed to expect anything from him anyways. Crafty with his hands, Knox earned cash as a carpenter by day and a thief at night. Because if you knew how to build something, breaking into it was just as easy. But that had been a long time ago, before his grandfather had begged him on his deathbed to strive for more, to prove to the world that he was better than this.
Twenty years, a PhD in architectural engineering, and a zombie apocalypse virus later … Knox' world has come full circle.
PERSONAL MOTTO: "Nothing is impenetrable … but I can sure as hell try."
PRIMARY
Strata Vector
VMP-45
Thumper 187
NAME: Hui 'Holliday' Wu
DOB: 02/28/1978
PLACE OF BIRTH: Unknown Village, China
ROLE: Everyone gets hurt in life, that is a fact. The only question is: Will Holliday save you or not? It's best not to look too deep into Holliday's medicine bag, or into her background as a doctor. Once viewed as a crackpot, Holliday now whips out bandages made of poultice that could very well save your life, or give you sepsis. The only real good news is, you probably won't live long enough to know which would have happened.
BIO:  Wu grew up in a rural area of China where connection to the outside world was sparse at best. Following her mother's and grandmother's footsteps, she learned from a tender age to harness the power of plants and spirits to help heal the locals. After the Chinese government began to open their doors to the outside world, Holly packed her bags and decided to travel the world to bring healing where she could. She garnered international fame amongst believers of alternative and holistic medicine. She believes that there may be a holistic fungal remedy that may slow down or even halt zombification. The anti-vaxxer movement initially heralded her as a poster child of their movement, but she was quick to point out that she is NOT against vaccines in general, only the morally repugnant ethics of Vyal.  
The scientific community laughed at her regarding her traditional Chinese medicine beliefs and her stance on an alternate vaccine for the Gamma Strain.
PERSONAL MOTTO: "I have poison and medicine in this bag, which do you prefer?"
PRIMARY
Thumper 187
Bossberg 6
Mathiebe 8
NAME: Nuria 'Picket' Cerca
DOB: 02/03/1985
PLACE OF BIRTH: Port-Au-Prince, Dominican Republic
BIO: Ask Picket about her early life, and you will get a different answer every time. One day she was a refugee child washed up on the US shores after a terrible storm, the next she had a grand life with her filthy rich parents and wanted of nothing. How she came to have expert marksman skills, or the ability to sneak around like a jaguar, she refuses to explain. Her talents border on the unnatural, and more than a few of her fellow survivor have whispered their theories that she might well be a Gamma Prime failed experiment.
Only Picket knows the truth, but the only thing she seems to care about is: One bullet, one kill.
PERSONAL MOTTO: "Try not to be in my line of sight."
PRIMARY
MLE
Prudent 700 Tactical
PNG-1
NAME: Xavier "Tinker" Jefferson
DATE OF BIRTH: 07/04/1959
PLACE OF BIRTH: Ann Arbor, Michigan
ROLE: One, or more, of your team members will die, it is a well known, statistically verifiable fact. And when that happens, there is only one person to pick up the slack: Tinker. Unlike the rest of the world, Tinker knew this day would come – the day when everything ends, when the ugly truth about the government and big pharma corporation is exposed, when monsters roam the earth and divide the worthy from the unworthy. Tinker is worthy. He is a jack of all trade, but master of none … though, don't mention that last part to his face.
BIO: Xavier Jefferson does not remember a time when he was not fighting for his life, whether real or in his head. Orphaned at a young age and left to fend for himself, he taught himself everything he needed to know to not only thrive in the harsh reality of modern American society, but what he would require once it imploded on itself. When the kids started calling him Tinker Bell, he took to the name with pride and ignorance of what on Earth Disney could possibly be. He made his way in life repairing everything from electronics to automobiles for rations and second hand furniture.
His first thought when he saw a Gamma Prime was: Fucking finally.
PERSONAL MOTTO: "I can do that. Won't be pretty, but I can."