INTERVIEW WITH 3D ARTIST OMAR CHAOUCH
We're very fortunate here at Gamma Minus to have the very talented Omar Chaouch on the team. Omar has made some amazing 3D art for Cold Comfort, adding some awesome characters to the game.
Could you tell us a bit more about yourself; what's your background?
I started out drawing my own comics as a kid, out of nothing else to do. Soon I realised I had a passion for creating characters and a story for them. It took me many years before I knew how to make anything out of it and before taking a 3D Game Art education, I had already finished two different educational programs in digital and print design. I learned a lot from those, but when I discovered 3D Art I never looked back or did anything else. I live in Stockholm, Sweden with my wife and two kids.
Who or what inspired you to get into digital art? What inspires you today?
Anything can be a source of inspiration really, but I love the story element of being an artist.
What software and tools do you use for your work, and why?
Zbrush, Maya, and Substance Painter/Designer. Mainly because those are the ones I've been taught, and I love working in Zbrush.
Which of your designs are you most proud of and why?
I'm not sure but I think there's a three way split if I'm allowed to cheat a bit. It's "Bust Sculpt" – I really like the ambience in that render – and "Quick head study" since, at the moment, it's my most realistic head render. And then there is "Rhino Warrior", much because I remember thinking when I started the project, with everything I wanted to capture as a final piece, I would never get it done. But setting aside a few hours here and there amounts to something in the end, and I was super thrilled seeing it become a Pixologic staff pick.
What are your artistic ambitions?
I just want to keep becoming a better artist and learn more and keep training that design eye. And to be involved in fun and rewarding projects!
Is there a specific type of 3D Art that you enjoy doing the most? (i.e. characters, environments, etc.)
Generally it's definitely doing characters, but I think my absolute favorite thing is to create a complete image and try conveying a story. Also, I very much enjoy doing promotional art.
Could you describe your general creative workflow for us?
First round is gathering a good amount of reference, anything from artstyle to fabric details. After that I usually do a bit of filtering and sorting among the images, just to avoid noise and clutter.
Then I make sure I'm on the right path with whomever I work with, and I can start blocking out the main shapes and silhouette. 99 percent of the time I'm in Zbrush doing this. After that it's a matter of refining and constantly showing your progress for feedback, and to make sure you don't drift away from the vision.
What do you think is essential in becoming a 3D Artist? What are you continually trying to improve?
Well, with what could be considered a cliche answer, I think you really have to enjoy the work and the whole process. I would say: try and get a grip about that process early on. It's easy to only see the end result and be dazzled by an awesome looking game or movie and forget all about the nitty gritty of actually piecing that together. Another big part is being able to view your work critically and being able to take feedback. I constantly work on several areas like designing, anatomy, sculpting, drawing, composition, detailing, software, techniques and my own workflow in general. And also, to be loose and just free-form and not worry to much.
What do like about working at Gamma Minus and what would you like to see in the future?
The overall feel about Gamma Minus is great, it consists of motivated, friendly, talented people and I'm glad I can be a part of it. I also really appreciate how super organized it is, even though there are people working from remote places, in different paces. It's quite impressive.
I would love to see Gamma Minus breaking in and becoming a fully fledged indie studio, making quality game experiences.
Who are your heroes in this industry and why?
The only one that really comes to mind, maybe cause I´m not great at keeping track of names, is Scott Eaton. I love his approach to art and his position and that he teach and I like the fact that he does more than just CG artwork.
What's the one thing you think is least known about working as a 3D Artist for games?
For someone who's not in the 3D creating bubble I think it's the technical stuff of creating an asset. I remember from when just starting with 3D and things like UV mapping, topology and a normal map were all a big mystery.
Could you share any bits of advice for aspiring artists or practising artists looking to get into the field of 3D Art?
I guess there are two routes; the fully self taught and the educational route. I don't put any particular value in either one, however, I'm glad I got a good education that enabled me to get guidance from knowledgeable people, because there are a lot of unknown unknowns and things can get very technical. If you decide to invest time and money on an education, make sure you do your due diligence when it comes to finding a school. Even if you do find a good school, you are definitely going to have to do some self tutoring as well.
3D Art is not really viewed as being art in the more traditional sense, but it does contain all the elements of traditional art thus being strong in those areas is important. The technicality of all the different software is the easy part of learning to become a good 3D Artist.
And remember that you're only as attractive as your portfolio.
What most important lesson would you like to share with starting 3D Artists?
One really good tutorial showing the entire workflow is infinitely better than a hundred short YouTube videos. Not to say there isn't some great YouTube videos, but it can be hard to make the distinction of what's good and what's bad if you don't know much to begin with. And try to train actively, meaning: do your best to identify your weaknesses and strengths and don't skip parts because they're uncomfortable or hard. It's like when you constantly avoid drawing legs and feet on your character because it's hard, while instead you should only draw feet from all angles for a period. Speaking from experience here.
Other than games, where do you go for inspiration?
I don't draw much inspiration from games. I like browsing ArtStation and zbrushcentral getting inspiration to create. But for inspiration on what to create, it can come from all types of places and interactions like, stories, music, art in general, movies, books, my kids.
What are your favourite games?
It's all of the Metal Gear series, and I have a suspicion that Red Dead Redemption 2 will be a future favourite.
OTHER TEAM MEMBER INTERVIEWS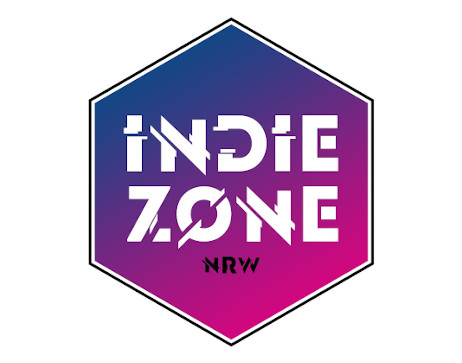 https://www.coldcomfortgame.com/wp-content/uploads/2020/08/IndieZoneThumb.jpg
363
462
GMAdmin
https://www.coldcomfortgame.com/wp-content/uploads/2018/06/ColdComfort_HeaderLogo-300x108Inverted-300x108.png
GMAdmin
2020-08-15 09:50:28
2020-08-15 09:50:28
Indie Zone NRW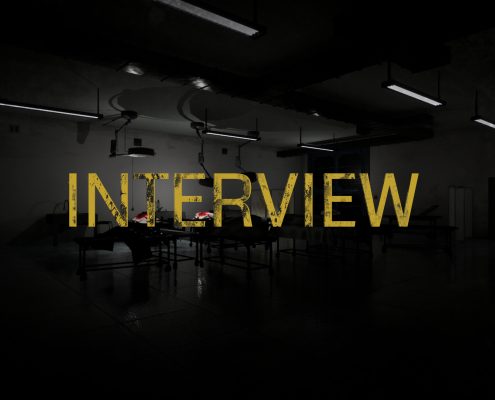 https://www.coldcomfortgame.com/wp-content/uploads/2018/05/CC_Interview_01.jpg
1080
1920
GMAdmin
https://www.coldcomfortgame.com/wp-content/uploads/2018/06/ColdComfort_HeaderLogo-300x108Inverted-300x108.png
GMAdmin
2020-01-19 16:53:53
2020-01-19 16:53:53
Punchknuckle Interview