The Prudent 700 Tactical is one of a series of bolt-action rifles manufactured by Secrite Arms since 1975. All are based on the same center-fire bolt action. It offers everything you love about the legendary Prudent 700, but now it's tactical. The Prudent 700 Tactical features a rock-solid receiver as well as the famous "four rings of steel", offering unrivaled out-of-the-box accuracy and high end performance you've come to expect from Secrite Arms. The Prudent 700 Tactical is available in many different stock, barrel and caliber configurations.
The Prudent 700 Tactical is one of the various weapons that you can get your hands on in Cold Comfort. You can check out some more firearms here, and the melee weapons here.
If you want to check out the creator you can find Reilly Cisco here.
WEAPONS MODIFICATION/CUSTOMIZATION
Weapons in Cold Comfort are customizable. Almost any detail can be removed and replaced. The customization offers the degree of freedom that will allow players to create a unique weapon configuration that suits their playing style.  Customization includes the change of mags, installation of flashlights and laser pointers, tactical grips, various scopes, and more.
On some weapons even the trigger or charge handle can be replaced. These customizable elements will affect the gameplay and gun handling including:
Accuracy: How fast the reticle for this weapon changes size when fired. The smaller the reticle, the more accurate the shot.
Reload Speed: How quickly the weapon can be reloaded.
Range: Max distance (Optimal Range) before the weapon is no longer effective. The damage applied to enemies at greater distances is lower.
Stability: How hard the weapon is to control when firing for a prolonged period.
This is another amazing weapon by Reilly Cisco. You can check him out on Artstation.
CHECK OUT SOME OTHER 3D MODELS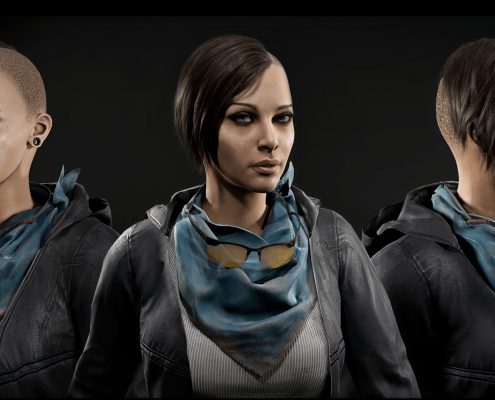 https://www.coldcomfortgame.com/wp-content/uploads/2019/10/PicketThumbnail.jpg
1080
1920
Jezza
https://www.coldcomfortgame.com/wp-content/uploads/2018/06/ColdComfort_HeaderLogo-300x108Inverted-300x108.png
Jezza
2019-10-14 09:52:49
2019-10-21 08:47:19
Picket
https://www.coldcomfortgame.com/wp-content/uploads/2019/06/Thumbnail_Modularity_1080p.jpg
1080
1920
Xaiydee
https://www.coldcomfortgame.com/wp-content/uploads/2018/06/ColdComfort_HeaderLogo-300x108Inverted-300x108.png
Xaiydee
2019-07-22 06:30:20
2019-07-22 20:38:33
Zombies be Zombies